Three Olympians • Saturday February 9, 2019, 7:30pm
Trianon Theatre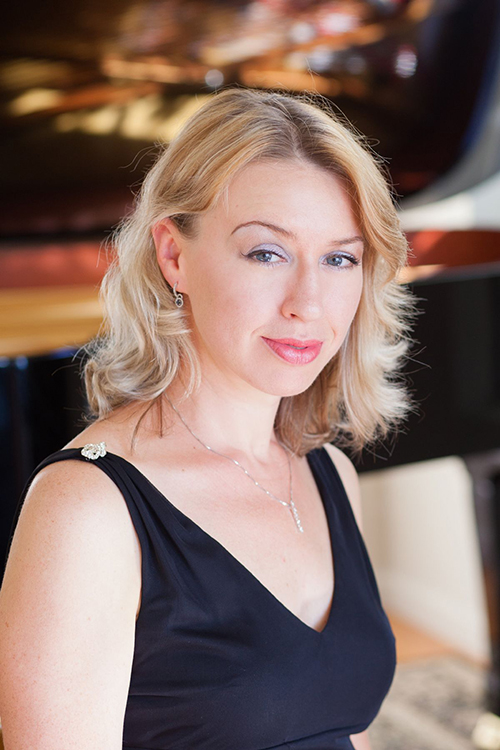 Natalya Lundtvedt, Pianist
Pfitzner  Scherzo
Beethoven  Piano Concerto no.  2
Peter Boyer  Three Olympians
Saint-Saens  Symphony no. 2, op. 55
Points of interest:
Peter Boyer, orchestrator of film scores for all the major movie studios, used a variety of string techniques in creating three "mini portraits" of Greek gods for Three Olympians
Beethoven's Piano Concerto no. 2 was written before his Piano Concerto no. 1 and is his most "Mozartean" concerto – the bouncy last movement has a main theme that sounds Hungarian
French composer Camille Saint-Saens (b. 1835) made 179 trips to 27 countries, even visiting San Francisco's 1915 Panama-Pacific Exposition where his "Hail! California" for wind band premiered.
Buy Tickets
---
Spring Rhapsody • Saturday April 27, 2019, 7:30pm
Trianon Theatre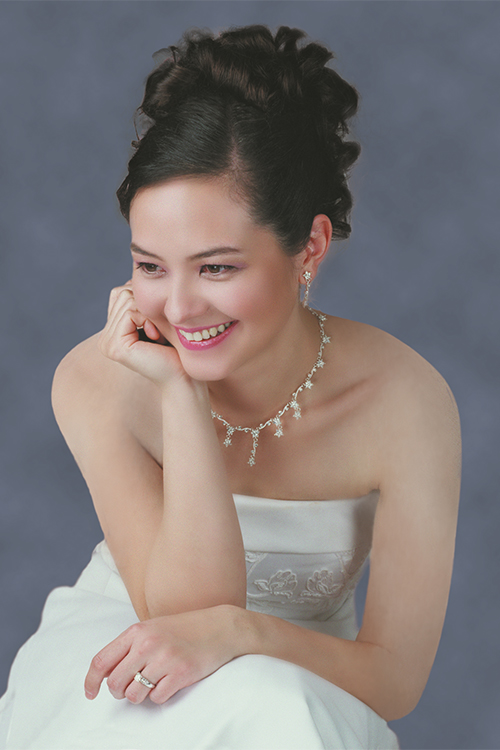 Sandra Wright Shen, Pianist
John Rutter  Suite for Strings
Gershwin  Rhapsody in Blue
Mendelssohn  Rondo Brillant, op. 29
Sibelius Excerpts from Pelleas and Melisande Suite, op. 46
Haydn Symphony no. 82, "L'Ours"
Points of interest:
John Rutter's music is so popular in Britain he was commissioned to write music for Queen Elizabeth's Golden Jubilee, and for the wedding of Prince William and Catherine Middleton
Rhapsody in Blue has become an American icon – it was performed simultaneously by 84 pianists at 1984 Los Angeles Olympic Games, and forms part of the branding for United Airlines
Haydn's Symphony no. 82 was premiered in Paris by mulatto conductor, Joseph Bologne, Chevalier de Saint-Georges. The low notes starting the last movement inspired its nickname, "The Bear"
Buy Tickets
---
Music of Portugal • Sunday June 9, 2019, 3:00PM
Five Wounds Portuguese National Church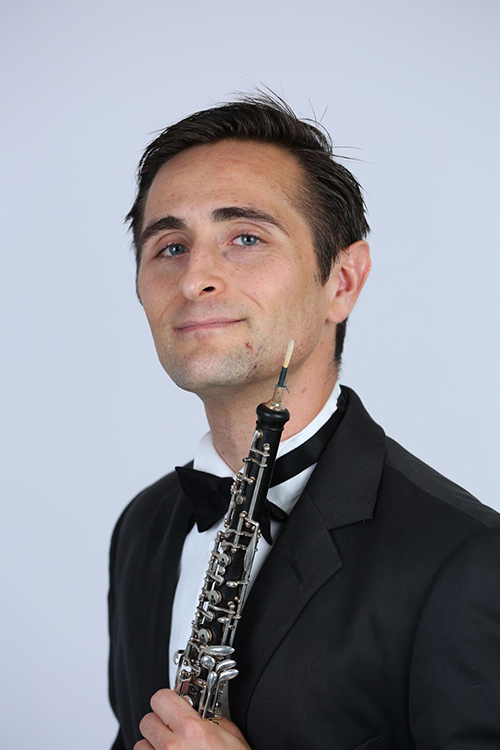 Robert Scott, Oboist
Sérgio Azevedo  Concertino d'Estate for oboe, strings, and percussion
Joly Braga Santos  Symphony no. 2
Points of interest:
Five Wounds Church was completed just a little over 100 years ago and built in the style of European churches.  In the mid-1920s, Italian-born and Vatican Gallery-trained Rev. Luigi Sciocchetti (1878–1961) was commissioned to paint the interior murals above the main altar. Father Sciocchetti had been banished from Italy by Mussolini and immigrated to San Jose in 1925.
Sergio Azevedo has written two concertos for oboe, a Spring concertino and a Summer concertino, and plans to write both Autumn and Winter concertinos, patterned on Vivaldi's Four Seasons for solo violin and strings.
Joly Braga Santos is considered the greatest of Portuguese symphonists and was also a critic and journalist for several Portuguese and foreign newspapers and journals.
Buy Tickets
---
Noon Arts & Lectures series features MCOSJ soloists on days prior to concerts.
• Meet featured artists in a casual setting and hear samples from their concert program explained and performed.
• Suggested $5 door donation.
• Student: Individual age under 25 with a valid student body card.
• Visit Noon Arts and Lectures